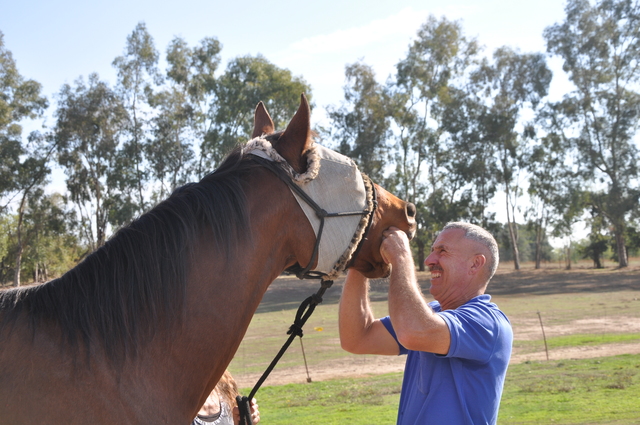 Welcome to the home page of Kris Bartow D.V.M. Kris Bartow offers mobile equine and small animal veterinary services. His practice area extends from Weimar to West Sacramento along the I80 corridor . Dr. Bartow has been practicing in this area since his graduation from the UC Davis School of Veterinary Medicine in 1993.
Dr. Bartow has a unique familiarity with equine lameness. Prior to veterinary school, he was a farrier for 13 years. He then continued working in the farrier shop at UCD while attending veterinary school. His equine practice includes equine wellness, preventive care, dentistry, lameness and urgent care.
Dr. Bartow lives in Auburn with his wife Dr. Linda Wallace Bartow who graduated from the UCD School of Veterinary Medicine in 1991 and is board certified in dog and cat practice. Their daughter, Kristen, a student at St. Francis Catholic High School, is also a frequent helper.
Dr Linda Bartow practices Monday through Thursday at the Sunset Animal Medical Center in Fair Oaks and accompanies Dr. Kris Bartow on his weekend small animal calls. Our small animal services include small animal wellness exams, senior pet evaluations, skin and ear care, vaccines, and home euthanasia.
Dr. Bartow looks forward to hearing from you to schedule an appointment to help you with your equine and small animal veterinary needs.